Underwater hockey is played in a 25m x 15m pool that is between 2 – 4 m deep.
The game consists of 15 minutes halves and a three minutes half time. Each team is allowed one 60 seconds time out per half. The game clock stops for any infringements in the lasr 2 minutes of the game.
Each side has 12 players, 10 of who can play in any one game. During the game 6 players are in the pool with 4 interchange players on the side who can sub at any time. The players wear large fins, a diving mask and snorkel and a thick glove made from latex to protect the hand from the pool bottom and the puck. The top players can flick the puck well over 3m and it comes off the bottom enough to go over another player.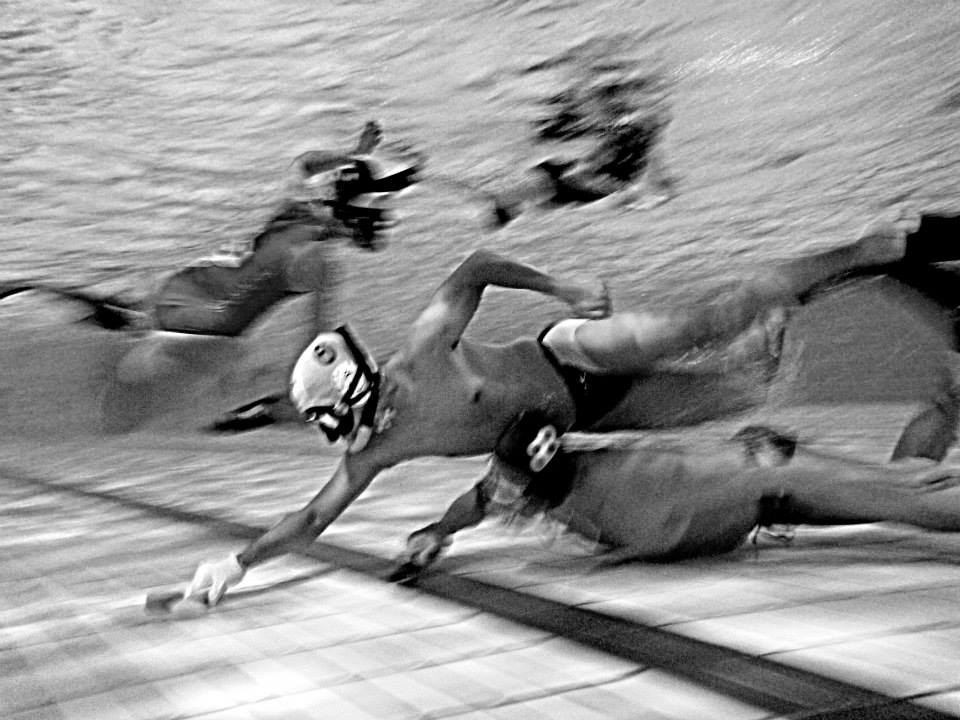 The puck is made of lead and is coated with plastic, it weighs about 1.5 kg.
The teams start at each end of the pool with one hand on the wall. The puck is in the middle of the pool. When the referee sounds the buzzer both teams race to get possession of the puck. There is a goal tray at each end of the playing area; it is 3m long with a slope from the front into a shallow trough at the back wall. The puck must pass through the goal volume for a team to score the goal.
There are many team configurations but generally a team has 3 forwards; a strike and 2 wings and 3 backs; 2 half backs and a full back. The idea is to keep possession of the puck and outwit your opponents by using skill, speed, manoeuvrability and breathe hold.