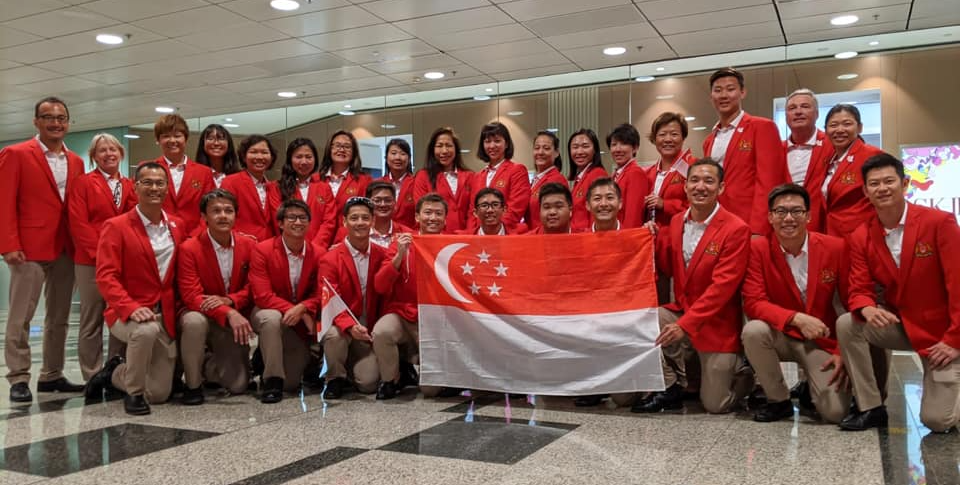 2019 shall always be a memorable one in the club's history for it was the very first time that underwater hockey was featured in an International Olympic Committee-sanctioned event. That being said, the path to get there wasn't an easy one. Since 2018, the taskforce (affiliated volunteers from each participating country) to push Underwater Hockey into the 2019 SEA Games has been working tirelessly to get the groundwork done – from the administrative work/ documents required for the inclusion of the sport, to the sourcing of venues and certified referees.
From the start of 2019, both the SG men's and women's teams begun with the planning and implementation of trainings. Being a niche and fairly unrecognized sport in the region, both teams were faced with 2 main challenges – coaching and funding. Nevertheless, these were overcome by the collaborative efforts of teammates and family, together with the assistance from our contacts overseas. Our athletes were then focused on training up to 7 days a week – from set plays to intensive cardio sessions. Despite all the hard work, our athletes are not without a sense of humor or playfulness. To keep spirits up, there were many moments when pranks were played with each other – from purposefully leaving Vincent stranded in a mall during the Perth training camp, to flipping over Shawn's steak. With all these going on, it is needless to say that the bonding among teammates deepened and day by day, we became more ready than ever to tackle the Games.
The big day finally arrived and the feeling of both anxiety and excitement gripped the athletes throughout the entire 4 day tournament. There were many close calls during the round robins, but both teams managed to identify key areas of weaknesses and adjusted prior to the playoffs. On top of that, the support team ensured that all players had proper rest and recovery before every match. This, in addition to the discipline to stick with the play, perseverance and the drive to win were the key factors that ultimately brought home the Gold for TeamSG.